Drummerboy Miniatures
GOING OUT OF BUSINESS SALE!
54 mm scale American Civil War resin figure kits
SALE 50% OFF
Giant re-stocks + new releases now available!

Reality in Scale (Netherlands)
19 new releases & giant restock of 1/35 & multi scale groundwork and diorama aids

19 new releases of 1/35 & 1/48 scale World War II figures and diorama aids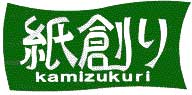 9 new releases of 1/35 scale photo etched plant sets and figure accessories

6 new releases plus giant restock of 1/35 & 120 mm scale figures depicting WWII subjects

New line shipping a of 54 mm scale resin kits depicting various historical eras, exquisitely sculpted by Russian artists, now shipping!

4 new releases + giant restock of 1/35 scale resin Vietnam era figures

9 new releases + giant restock of 1/35 scale resin World War II & Vietnam figures

27 new releases & giant restock of groundwork & diorama accessories

2 new releases + giant restock of 1/35, 120 mm scale + bust resin kits