Giant Sale!
50-80% OFF!
Clearance section recently updated:
Adelbertus
AC Models
Blues Miniatures
Helo Miniatures
Pegaso
Drummerboy
Plus Model
Wolf Miniatures
Icon Miniatures
...and more
Limited stock, no rain checks!
Giant re-stocks + new releases now available!

9 new releases including 1/35 & 1/48 scale diorama accessories, 1/48 scale figures & 1/35 scale models + ginat restock!

6 new releases + giant restock of 1/35 & 120 mm scale military figures!

3 new releases + giant restock of 54-mm & 75 mm scale historical miniatures

Giant restock of their popular groundwork series, compatible with many scales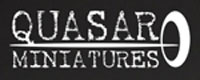 New line of 120-mm scale resin figure kits depicting various World War II subjects. Figures sculpted by Sergey Traviansky (Menalay), world renowned sculptor & owner of Evolution Miniatures. Now shipping!

Stalingrad Miniatures (Russia)
12 new releases including new World War I British tank crew series & World War II Panzer crew series + giant restock, all cast in 1/35th scale resin

11 new releases of Russian infantry & new German Fallschirmjager series + giant restock 1/35th scale resin figures

2 new releases + giant restock of 1/35th scale groundwork landscaping products